For the past four years, COMTO Kansas City has offered a Scholarship Program which helps promote, strengthen and expand the roles of young minorities and women in all aspects of transportation. In order to provide these opportunities and meet our goals, we rely primarily on funds raised through fundraising efforts, donations and partner sponsorships. Our scholarship program is targeted toward High School Seniors who have participated in Kansas City Summer Transportation Institute (KCSTI), Kansas National Summer Transportation Institute (KS-NSTI), or our Annual Garrett A. Morgan Shadow Day in the past or will be participating this summer.
This year's event was held at the Jack Reardon Convention Center in downtown Kansas City, Kansas. We hosted over 125 guests and were honored to give out over $4,000.00 to our two scholarship recipients: Kiana Chandler and Lyly Parr.
Kiana is a 2018 graduate from Topeka High School. Kiana is attending Allen County Community College as her first step on the journey to receiving her doctorate in Psychology. Kiana's biggest motivation is her mother who has always believed in her, supported her and pushed her – she lives by the quote "it's not what you say; it's what you do! Kiana currently works for the Kansas Department of Transportation where she began as an intern her senior year as she participated in the Multi-Cultural Explorer Program and was later hired as a state temp employee. This temp position will allow Kiana to work while attending her college classes her first semester. The experiences at KDOT has opened her eyes to the various opportunities available in the transportation field.
Lyly (pronounced Lily) Parr is a 2018 graduate from Wyandotte High School. After school, she participated in several school clubs as well as multiple volunteer organizations. Lyly Parr is an only child who came to the United States from Burma four and a half years ago with her mother and speaks six languages! In 2017, she attended the KDOT sponsored National Summer Transportation Institute. Currently, Lyly Parr has enrolled in Kansas City Kansas Junior College with interest in transportation and nursing.
We were pleased to honor our first ever honoree, Dr. Gayle Holliday. Gayle helped create the COMTO Kansas City Chapter over 25 years ago and was the first treasurer for COMTO National! We are thankful she accepted the honor and was able to attend. She also received the "Trailblazer" award a week later at RIDE KC's Rosa Parks Spirit awards.
The banquet was hosted by Kay Saunders of Bellewether Global and the keynote speaker was Brad Mims who is the National President of the Conference of Minority Transportation Officials. Brad encouraged the youth to be persistent and consistent with their study habits and career goals. He gave a recollection of how his career has gone in many different directions and how thankful he was that it has. Mr. Mims was thankful to visit Kansas City and looks forward to returning for future COMTO Kansas City events.
Overall this was a spectacular event and we couldn't have done it without Doria Watson and AJ Byrd our Scholarship Committee Chairs, COMTO Kansas City members, COMTO National, the Jack Reardon Center, Brancato's Catering, and all of our lovely partners who are listed below. Please take a look at the photos, share this great story with your social networks and we hope to see you at our 5th Annual Scholarship Banquet next year!
Thank you to our Sponsors!
Platinum
Silver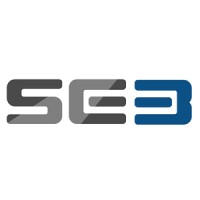 Patron
KCATA
HDB Construction, Inc. & African American Male
Leadership Council (AAMLC)
Vireo
NICE Construction
The Builder's Association
Custom Engineering
Jason Sims, Kapsch TrafficCom North America)
Peaceful Rest
A Special Thank You to KCATA Commissioner Melissa Bynum
& Christal Watson—KCK Black Chamber of Commerce